Research conducted by scientists at the University of Health and Allied Sciences has revealed that about 45.9% of Ghanaians have stigma and discriminatory tendencies toward Covid-19 survivors.
The study, conducted between October and November of 2020, took place in the 16 administrative regions of the country under three stratified ecological zones, including the Savannah, Middle and Coastal zones.
Generally, it was found that 43% of Ghana's adult population does not exhibit good attitudes toward Covid-19 survivors.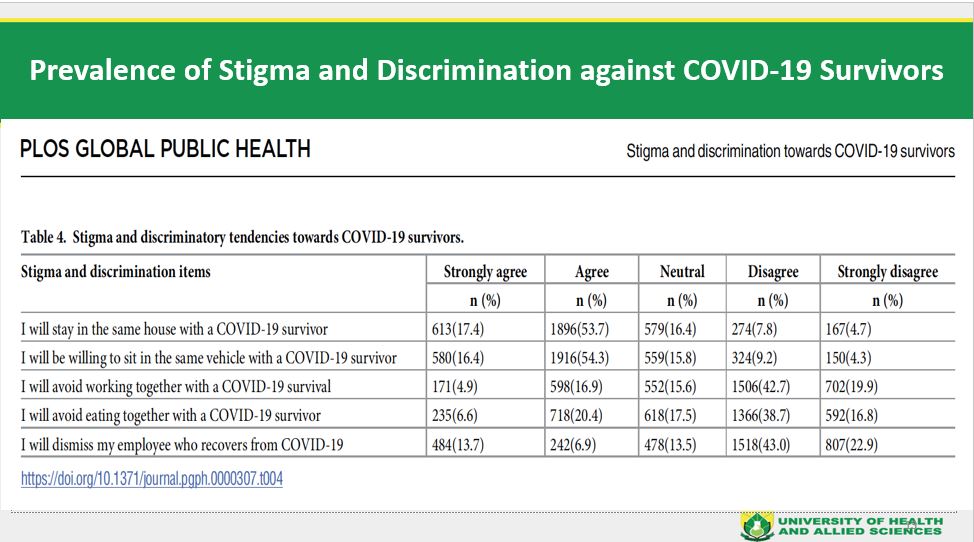 Among the over 3,500 respondents surveyed, about 24% did not have good knowledge about Covid-19.
"Stigma and discriminatory tendencies are considerably high and are associated with risk perception and poor Covid-19-related knowledge and attitude. If the stigma and discrimination prevail, people will not volunteer to test for the Covid-19 for fear of being stigmatised," part of the research report said.
Speaking at a press briefing organised by the Africa Science Media Centre on Thursday, June 23, the lead authors – Dr Hubert Amu and Gideon Kye-Duodu – called for more education to avoid the stigmatisation of Covid-19 patients.
"Our findings call for well-planned social education to deal with Covid-19 stigma and discrimination by Health and Information ministries and departments, the media, and health-focused NGOs, among others. Myth busters from reliable sources (like medical doctors) may contribute to addressing stigma.
"By addressing stigma at the populace level through repetitive information on the illness and its effects in local languages, through multiple channels, there is an increased possibility of effectiveness in improving knowledge towards it," they argued.
Surge in Covid-19 cases
There has been a significant surge in Covid-19 cases in Ghana this month, putting the country on the path to its fifth wave since the outbreak in March 2020.
Due to this, many health experts and commentators have called for re-imposing some restrictions to ensure the cases do not escalate.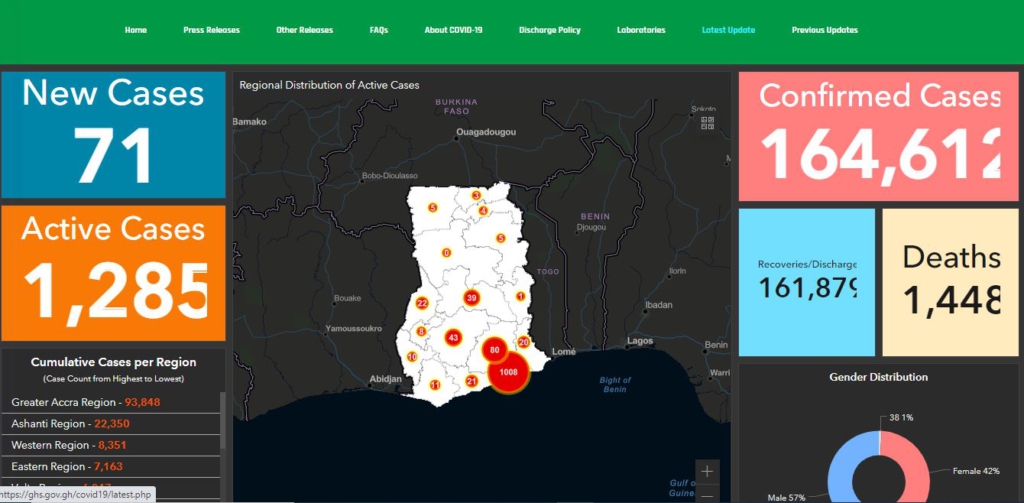 In March 2022, President Akufo-Addo lifted most of the Covid-19 restrictions.
As of that time, cases were low around the country, with a single case of Covid-19 reported on April 17, an active case of just 26 and no hospitalisations at all.
Currently, the country's active cases are 1,285, with 71 new cases and 1,448 deaths as of June 19, 2022.
According to the Ghana Health Service, 16,752,032 doses of the coronavirus vaccine have been administered.
While 7.2 million people representing 22% of the country's population, have been fully vaccinated, over 10 million others have received at least one dose of a vaccine.
Meanwhile, more than one million people have received booster shots of the Covid-19 vaccine.
Source: JoyOnline