Finance Minister, Ken Ofori-Atta, is expected to know his fate by the close of the day.
Minority legislators are vowing to do everything in their power to succeed in the motion of censure filed against him.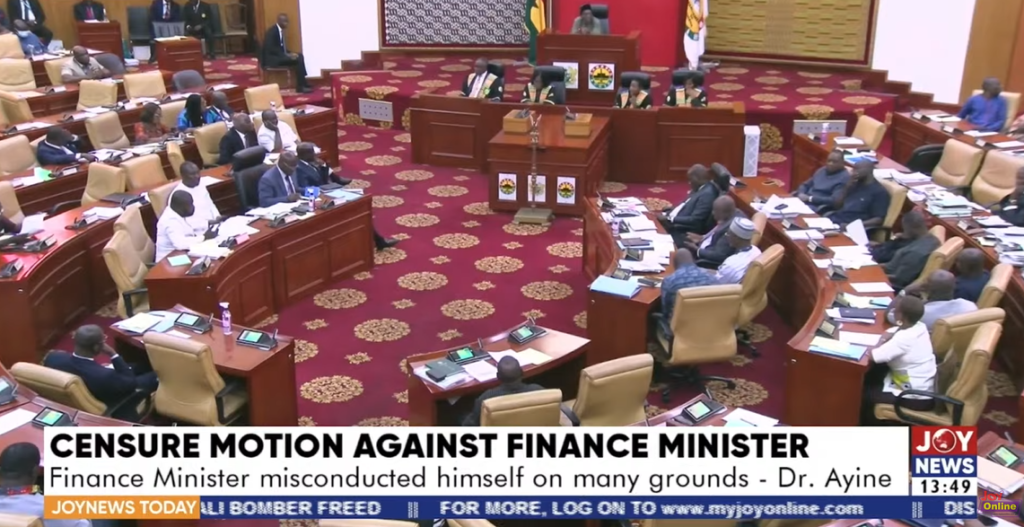 Today, the vote on Mr Ofori-Atta's continuous stay as Minister is expected to occur in Parliament.
The Minority requires at least 47 of their NPP colleagues to join them to succeed.
Watch the live stream below:
Source: JoyOnline